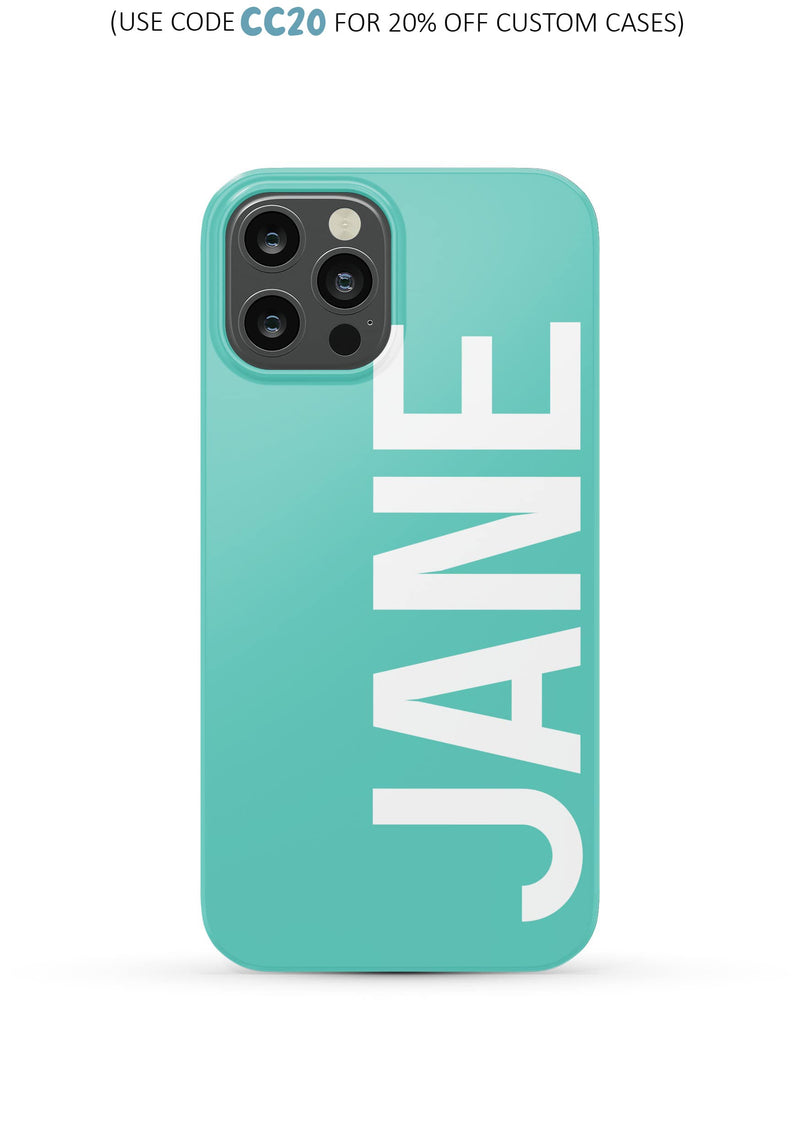 iPhone 12 Pro Phone Cases
Introducing our premium iPhone 12 pro phone cases, where style meets substance. We take pride in offering a wide range of trendy & personalized phone cases that not only provide top-notch protection for your cherished device but also allow you to express your unique personality and sense of fashion. Let's delve into the key features and benefits of our top-selling phone cases.
Personalize Phone Cases with Ease
With our seamless customization interface, you'll find that creating a personalized phone case has never been easier. Whether you're designing a case for yourself or as a thoughtful gift for a loved one, our user-friendly interface guarantees that the end result will be a truly one-of-a-kind masterpiece that you'll cherish. Express yourself, protect your device, and enjoy the convenience of personalization at your fingertips. Try it out!
Premium Quality Polycarbonate
Our phone cases are crafted from the finest polycarbonate material, renowned for its durability and strength. This ensures that your device remains safeguarded against daily wear and tear, including accidental drops and bumps. We understand that your smartphone is an investment, and we've designed our cases to offer premium protection that lasts.
Full 3D Wrap Sublimation Process
Our commitment to quality doesn't stop at protection and style; it extends to the very process of creating these cases. We utilize a full 3D wrap sublimation process to ensure that your chosen design is seamlessly integrated into every nook and cranny of the case. This means no peeling, fading, or unsightly gaps – just a beautifully customized case that stands the test of time.
Wireless Charging Compatibility
In today's fast-paced world, the convenience of wireless charging is indispensable. Our phone cases are engineered to be fully compatible with wireless charging, allowing you to juice up your device effortlessly without removing the case. Stay connected without the hassle of cables.
We sell phone cases for the following models:
iPhone 15 Pro Max, iPhone 15 Pro, iPhone 15 Plus, iPhone 15, iPhone 14 Pro Max, iPhone 14 Pro, iPhone 14 Plus, iPhone 14, iPhone 13 Pro Max, iPhone 13 Pro, iPhone 13 Mini, iPhone 13, iPhone 12 Pro Max, iPhone 12 Pro, iPhone 12 Mini, iPhone 12, iPhone 11 Pro Max, iPhone 11 Pro, iPhone 11, Samsung S23 Ultra, Samsung S23 Plus, Samsung S23, Samsung S22 Ultra, Samsung S22 Plus & Samsung S22.
SHOP NOW